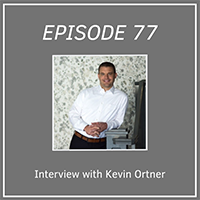 Welcome to the show Mr. Kevin Ortner, CEO of Renters Warehouse and he shares his insights on property management as a whole. Renters Warehouse, one of the largest management companies in the business, manages 22,000 homes in 40 markets, most of which are retail investors with some institutional work sprinkled in.
I love offering listeners fantastic benefits, such as some great discounts for products, with new offers coming all the time! You can see a complete list at propertymanagementmastermind.com. For all of these offers, use the discount code "Brad" to secure your discount. Be sure to grab a seat for our Pulling Back the Curtain Conference in Denver, Colorado. Find out more on our website.
Kevin delves into a wide array of topics on this episode, and you won't want to miss his predictions for the next recession. Learn his thoughts on how new proposed legislation and regulations will affect the industry and why realtors as property managers is a dangerous concept.
Learn how NARPM's new accounting standards are being received and implemented within Renters Warehouse and why Kevin believes this is a step in the right direction toward professionalization in the industry. By creating one way to look at accounting principles, everyone will be speaking the same language and benchmarks can be set. They also help with the buying and selling process amongst management companies.
Kevin provides some fantastic responses to issues that are facing the industry today and in the future. He also shares how he intends to continue to grow Renters Warehouse and what that growth will require. Standardization and targeted technology are the driving forces to Renters Warehouse's growth, listen in to learn why along with all of Kevin's nuggets of knowledge on the property management industry.
Show Notes
[04:26] Kevin shares more about Renters Warehouses' customer base and where they are leaning for future management.
[06:01] Learn how the business has moved in and out of franchising as the market has changed.
[11:17] Face-to-face interaction with your clients is the key to lasting client relationships.
[13:09] Learn Kevin's thoughts on the no security deposit option?
[18:01] How has the influx of Wall Street capital affected the single-family industry?
[20:24] Hear Kevin's thoughts on when the next recession is going to hit.
[24:56] What are the negative implications from new legislation and additional regulation?
[30:47] How will NARPM's accounting standards change the industry?
[37:47] Kevin shares where Renters Warehouse is headed and how they plan to grow.
[44:07] What things have Renters Warehouse implemented that have greatly impacted their bottom line?
[48:14] Off-shore labor? What are Kevin's thoughts?
[51:29] Learn more about masterminds and the Mastermind Conference in March 2020.
Links and Resources:
Property Management Mastermind
Property Management Mastermind Group on Facebook
(619) 988-6708 (Allison DiSarro from Seacoast Commerce Bank)
(918) 728 8992 (Derek Scott with Insurance Management Group)
NARPM Southern States Conference
National Apartment Association