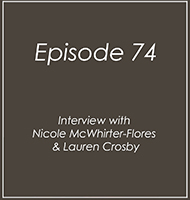 Nicole McWhirter-Flores & Lauren Crosby talk about financial accounting numbers. Nicole works for APM and is a consultant for APM and works with bank reconciliations, bookkeeping, and other business processes. Lauren also works for APM in the same capacity as Nicole. Nicole enjoys crafts, including repurposing mason jars. Lauren likes to lake surf and lake boarding.
I love offering listeners fantastic benefits, such as some great discounts for products, with new offers coming all the time! You can see a complete list at Property Management Mastermind. For all of these offers, use the discount code "Brad" to secure your discount. Be sure to grab a seat for our Pulling Back the Curtain Conference in August in Denver, Colorado. Find out more information on our website.
We'll learn today about how APM works, what benefits APM provides for property managers, whether its owner-operator or a typical property manager. We will also find out which applications of APM have been used inside of RentWerx. How property managers use APM and how you can engage with APM from the very beginning through the process of getting all your numbers to move over, to catch mistakes and daily bank trust account reconciliations.
Show Notes
[03:08] Nicole and Lauren introduces themselves and what they do at APM
[05:05] What does APM do for property managers?
[07:56] Who is APM focused for?
[08:45] The process of moving your numbers over to APM.
[10:51] Propertyware report and getting your books cleaned up to have correct numbers.
[14:35] Daily bank trust account reconciliations explanation from Nicole.
[16:00] Lauren explains how APM software catches your mistakes and makes sure you are in check.
[18:05] Converting your property management number into NARPM Accounting standards with APM software.
[24:27] How you can connect with APM to get started with their software.
Links and Resources:
Property Management Mastermind
Property Management Mastermind Group on Facebook
(619) 988-6708 (Allison DiSarro from Seacoast Commerce Bank)
(918) 728 8992 (Derek Scott with Insurance Management Group)
Pulling Back the Curtain Conference