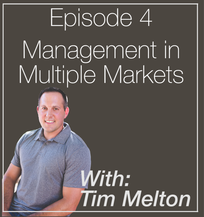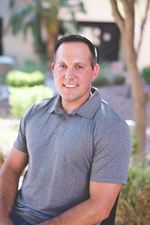 Tim Melton is the president and co-founder of SGI Property Management. Before getting into real estate, Tim worked in the automobile industry, where he gained experience working with dealerships and financing. As luck would have it, this correlates nicely to his work with property management companies.
Tim and SGI Property Management are based in Phoenix, but the company has worked its way up to several market locations. Tim started the company in Phoenix in 2011, but his goal was always to move into multiple markets, partly because Phoenix is a volatile market and expanding would allow for more stability. Now, SGI Property Management has grown into Memphis, Las Vegas, and Dallas.
In our conversation, Tim goes through quite a bit of the process of expanding into different market locations. He reveals the exact number of units necessary to make him consider a new location, and emphasizes the importance of understanding the local market dynamics in different areas. This includes not only the local culture and standards, but also practical details like the fact that some areas freeze and others don't.
He also shares some great insights into how to run a company, with an emphasis on creating a vibrant office culture and environment. You'll have to listen to the episode to hear everything he has to say, but I'll share one excerpt here: in the center of the main office, there's a house that will hold around 10,000 ping pong balls. For each signed property, they drop in a ping pong ball that's color coded by market. This is a fun visual way of marking their progress toward the large goal of reaching 10,000 units.
As you can gather from that excerpt, Tim is creative, original, and results-driven. Listen in to hear his brilliant insight and advice!
You can find Tim here: