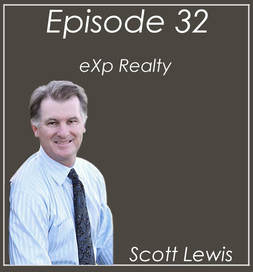 I love offering listeners fantastic benefits, such as some great discounts for products. These include the PM Grow Summit, website production through Property Managed Website, showing services through Tenant Turner, and more, with new offers coming all the time! You can see a complete list of the current offers at propertymanagementmastermind.com. For all of these offers, use the discount code "Brad" to secure your discount.
Scott Lewis, today's guest, has been wildly successful in just a couple of years, and his company eXp Realty is now hitting a viral stage. Its number of agents has grown almost ten times in size in just two years. Now that we've partnered with their fantastic company, it's easy to see why they've been so successful!
I want you to hear about the fantastic collaboration between our companies, RentWerx and SaleWerx, and Scott's company eXp Realty. We have RentWerx on one side focusing on single-family and multifamily property management, and SaleWerx on the other side, focusing on residential single-family home sales. Both are powered by eXp Realty, and we couldn't be happier.
In our conversation today, we'll dig into why a property management company like RentWerx decided to team up with eXp Realty, and all the good things that have come out of the partnership. Scott will explain why the eXp model is radically different, including why he feels that the franchise model has been unfair to agents. The eXp model, on the other hand, is designed to empower the agent.
At eXp, the model involves having one broker per state working in tandem with other people to assist with questions, paperwork, compliance, transactions, and more. I used to feel like I had to constantly interrupt what I was doing with property management tasks to deal with state or local compliance issues, and now eXp takes care of all of that and let me juggle fewer tasks.
Tune in to hear more! And if you can't get enough about property management, join our Facebook group to get in touch with more industry professionals!
Here's where you can find Scott: