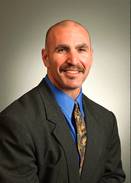 This time, I'm joined by Steve Rosenberg from Empire Industries in Houston, Texas. In addition to being an expert property manager, Steve is a distinguished speaker and international trainer who has a passion for helping people -- especially other property managers -- grow their businesses.
Steve and Pete Neubig, whose name you may remember from the last episode, are co-founders of Empire Industries, which now has around 600 properties in the Houston area.
Thanks to the massive growth in the area, Steve has been working on setting up different satellite offices, as he calls them, around the Houston area. This is important in reducing windshield time, which can be a huge problem in such a big area.
In this episode, we talk quite a bit about these satellite offices. Topics we cover include the financial and expense questions to consider when setting up a satellite office as well as the SEO challenges of having these offices. We also talk about the challenges that come with quick growth. Steve explains that about 50% of people and systems break under this kind of pressure, and we talk about solutions and strategies for managing this.
We also spend a while discussing marketing. Again, the importance of SEO becomes clear, but Steve offers some great suggestions for ways to increase exposure, and we explore the fact that great, value-added content isn't limited to blogs.
You can find Steve here: