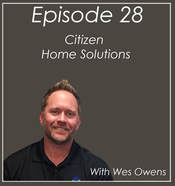 Today's show is sponsored by LeadSimple and Fourandahalf. Together, they've come up with one of the best conferences for property managers, called the PM Grow Summit. This event is laser-focused on growth strategies and brings together some remarkable thought leaders from around the country. I attended last year and was thoroughly impressed all around -- and that was just their first year! The next conference will be in San Diego in 2018, and I've already booked my spot. Go to pmgrowsummit.com to learn more, and enter promo code "Brad" to get a $100 discount on your ticket!
We're also sponsored by Marc Cunningham of Grace Property Management. Marc has created some amazing products for property management companies, which we can say firsthand as we've implemented his systems here. Visit their website and try out their products! To get a 10% discount on any of Marc's products, use the promo code "Brad"!
As property managers, we know the ins and outs of the rental industry. In fact, we're so familiar with it that sometimes it's helpful to step back and look at things from the tenants' point of view instead. These people are likely moving from one rental property to another. They're dealing with all the hassle of moving, which is exhausting whether it's across the country or just across town. They're also dealing with a heavy onslaught of expenses: renting a moving van, hiring people to help, paying rent and a deposit on a new place, and much more.
When your tenants are already overwhelmed with too much to do and lots of money going out the door, the last thing they want to deal with is setting up the utilities at the new place. This can be doubly true if the utility companies require large deposits, as some do. Going back to our side of things as property managers, we also don't want to constantly field calls from tenants about which companies they should use, whether they can install a satellite in the roof, and how to set up a security system.
Fortunately, there's an amazing company that makes things easier for property managers and tenants alike. My guest today is Wes Owens from Citizen Home Solutions, a concierge service for utilities. Wes will explain what his company does, and why it's a win-win-win for tenants, his company, and the property managers alike. Best of all, he offers a commission that's a quarterly share of 20% if you use the promo code "Brad" when you sign up! Right now, Citizen Home Solutions operates in Texas and 13 other states. Don't worry if you're outside of their current coverage range, though! They're happy to expand to new locations, and the process of setting up somewhere new generally takes a week or less.
Here's where you can find Wes: