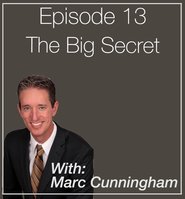 I'm excited to share this interview with Marc Cunningham, who will talk about some of his incredible systems and products. I've been very impressed with what he's putting together, and can't wait for you to hear all about it and decide whether his products might be right for you.
Before digging into his products, though, you'll get some background and insight into Marc himself (which will help explain why he's so highly qualified to create these works). As he explains in the interview, he grew up in the world of property and real estate, and was dealing with various business aspects while still a child. This all came about because his father started Grace Management & Investment, so Marc had deep exposure from a young age.
Marc also reveals "the big secret in the property management world," which is that "everybody thinks they're the only ones that don't get it." Wow! Just take a moment to let that sink in. If you're feeling like you're a little bit lost or unsure of the best ways to do things, it's not because you're somehow the least-knowledgeable person around… but rather because we all feel that way sometimes.
Of course, that isn't to say that you should be content with where you are and stop striving to be better. There's always room for improvement, and this is where Marc's products come into play. I'll let him describe them for you himself in this conversation, but take it from me that these incredible tools are a direct investment in your business that can help you achieve your goals.
Best of all, Marc is offering a generous discount for listeners: 10% off any of his products when you use the promo code "Brad"!
Here's where you can find Marc:
Links and Resources: